A FTP client is a software application that runs on your computer and allows you to upload or download files using the file transfer protocol. It is an important tool for webmasters. If you want to publish webpages to your hosting account, a FTP client will be very convenient.
Here are the best FTP clients for Windows:
1) FileZilla
FileZilla Client is a fast and feature-rich cross-platform FTP, FTPS and SFTP client with an intuitive graphical user interface. It is very easy to use and also comes as a portable application.
Features:
Supports FTP, FTP over SSL/TLS (FTPS) and SSH File Transfer Protocol (SFTP)
Cross-platform. Runs on Windows, Linux, *BSD, Mac OS X and more
IPv6 support
Supports resume and transfer of large files >4GB
Tabbed user interface
Powerful Site Manager and transfer queue
Bookmarks
Filename filters
Directory comparison
Remote file editing
HTTP/1.1, SOCKS5 and FTP-Proxy support
Remote file search
Download link: http://www.filezilla-project.org
2) WinSCP
WinSCP is an open source free SFTP client, SCP client, FTPS client and FTP client for Windows. Its main function is file transfer between a local and a remote computer.  WinSCP is also available as a plugin for other file managers.
Features:
All common operations with files
Support for SFTP and SCP protocols over SSH-1 and SSH-2 and plain old FTP protocol
Batch file scripting and command-line interface
Directory synchronization in several semi or fully automatic ways
Integrated text editor
Shares site settings with PuTTY
Support for SSH password, keyboard-interactive, public key and Kerberos (GSS) authentication
Optionally stores site information
Download: http://winscp.net/eng/index.php
3) Core FTP
Core FTP is a free FTP client for Windows that provides with a fast, easy, reliable way to update and maintain your website via FTP. It also provides a secure method (via SSL, TLS, FTPS, HTTPS, or SFTP) to upload / download files to and from FTP servers.
Features: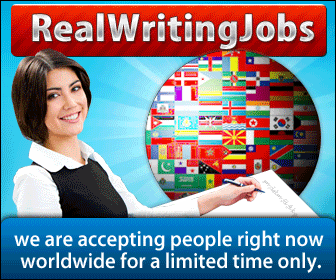 Secure SFTP, SSL, TLS, & FTPS
Mode Z compression
User-friendly interface(s)
Site to Site file transfers
FULL drag and drop support
Start/stop/resume of transfers
Transfer bandwidth control
File masking (wildcards)
Remote file searching
File permissions (CHMOD)
.htaccess & .htpasswd editing
Download: http://coreftp.com/
4) Free FTP
Free FTP is a free FTP client for Windows from CoffeeCup which is well known for its HTML editor and other website development tools.
Features:
Powerful and yet easy to use interface
Drag and drop files
Easy logs about upload status, errors, etc.
Support for 

FTP, SFTP, FTPS, and their different methods of encryption

History feature for browsing sessions
Easy file management
Download: http://www.coffeecup.com/free-ftp/
5) Smart FTP
SmartFTP is an FTP (File Transfer Protocol), FTPS, SFTP, WebDAV, S3, SSH, Terminal client. It allows you to transfer files between your local computer and a server on the Internet. With its many basic and advanced Features SmartFTP also offers secure, reliable and efficient transfers that make it a powerful tool.
Features:
FTP and FTPS (Secure FTP), SFTP over SSH
Integrated Editor
Modern Graphical User Interface (GUI)File/Folder
Synchronization
Multilingual (more than 20 languages)
Thumbnails View and Preview
Visual Compare
Support for KeePass and LastPass password manager
Auto reconnect and resume of broken transfers
Remote Edit of files
Search for files and folders on the server
SOCKS5, SOCKS4, SOCKS4A, HTTP Proxy
CHMOD (Properties)
Download: http://www.smartftp.com/