As parents, your digital dependency is visible to your children. From Google mapping a destination and texting to Facebook posting and Instagramming, your smartphone has practically mutated onto your body as an appendage that keeps you socially connected. Through observation, kids and 'tweens are aware that smartphones are essential for surviving and navigating the day— and they learned it from you.
Can you expect your children to not want a smartphone of their own as well? Your parental instincts may tell you that you want to preserve your kids' youthful innocence and protect them from the perils of mobile technology, such as cyber bullying and sexting. Smartphones are handheld gateways to an unprotected world that includes social networking sites Facebook and Twitter. Giving our kids social-digital freedom can actually improve their safety and help them grow and learn about themselves as well as strengthen parent-child relationships.
Social Media
To deny our kids Facebook is similar to denying our kids television or from getting their drivers license. Social media is engrained in our culture and the connections your child makes can help them grow, build good character and play with self-expression. Not only can kids connect with friends, they can develop relationships with public figures just like adults. For example, following senior pastor Ed Young of Fellowship Church can be a good influence. Pastor Young's posts and photos can inspire teens seeking identities, direction and a space to fit in. From sports stars to singers and musicians, following and interacting with Facebook pages can serve as a role model for impressionable kids and have positive effects.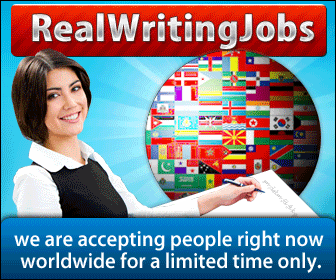 Smartphones
According to HLN, 56 percent of children between the ages of 8 and 12 have cell phones and "most kids get their first phone at age 12." Although seventh grade is a good standard to use while gauging when your kid should get a smartphone, rely on your own judgment as a parent because you know your child's maturity and family needs best. By equipping your child with a smartphone, you're first establishing trust and respect. Explain that having a smartphone is a privilege and once a privilege is abused, not only is the phone taken away but trust in general will be as well. Both will have to be earned back. The phone serves as a learning tool for providing your child with responsibility and accountability. Agree to give your child a cell phone, and you'll prevent them from feeling deprived, which can lead to feelings of rebellion elsewhere.
The pros of a smartphone may also outweigh the cons for increased communication and safety. Establish rules that require your tween to respond to a text that you sent regarding their whereabouts. By installing monitoring and blocking features, you can set parameters— giving your child a sense of freedom that won't compromise the potential for inappropriate behavior. Make sure to explain legal consequences for using a phone inappropriately too. For example, teens sending naked pictures can be charged with child pornography and young cyber bullies can be charged with harassment.